TMZ
one of the biggest tabloid portals in US
The TMZ is of one of the leading tabloid websites. TMZ App provides the full functionality in your pocket. Stay current on the twenty-four-seven exclusives, breaking celebrity stories, sports news, hottest videos, and galleries. Additionally, we've made it possible for users to watch 'TMZ Live,' 'TMZ Sports on FS1' clips, and 'TMZ on TV' without leaving the TMZ mobile app.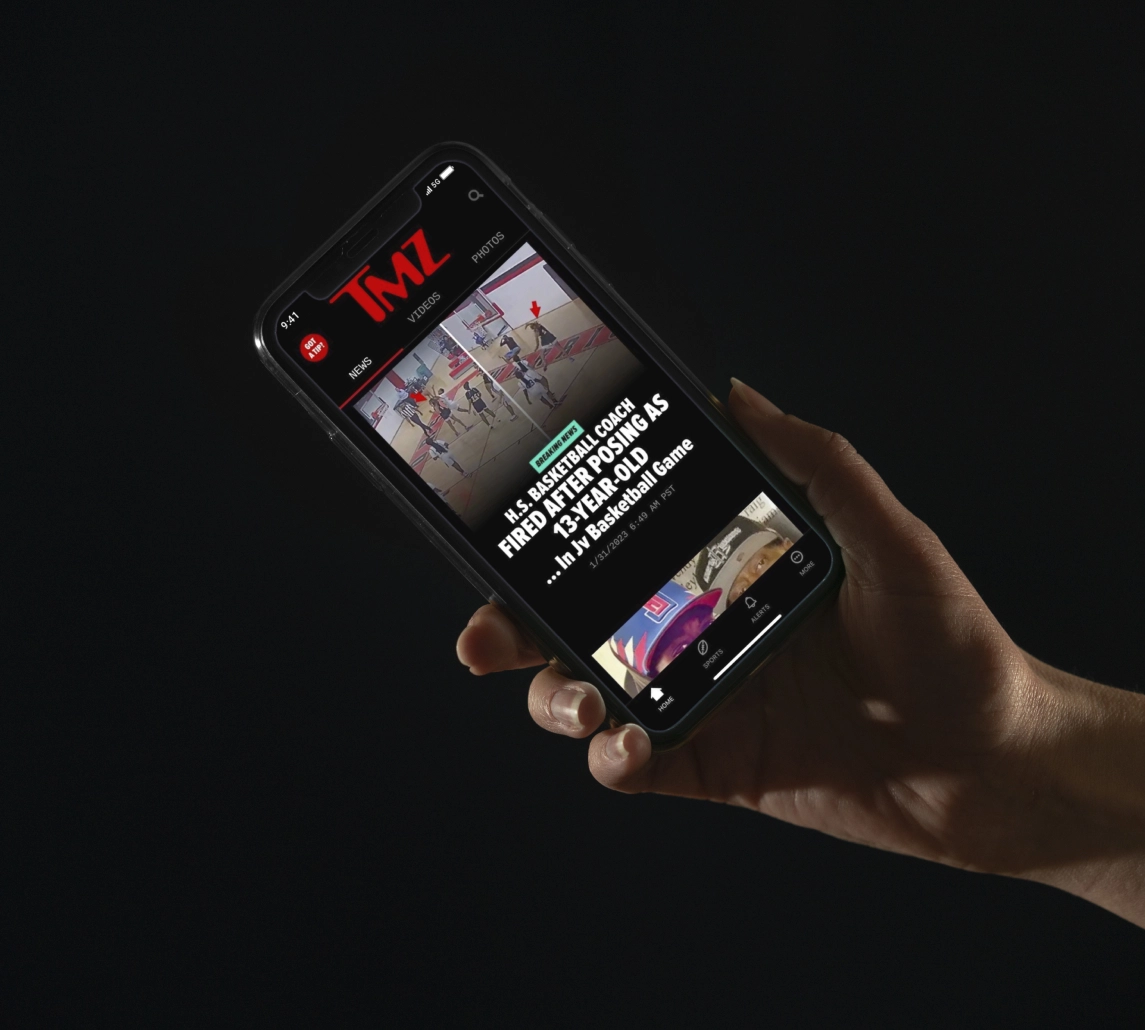 Challenges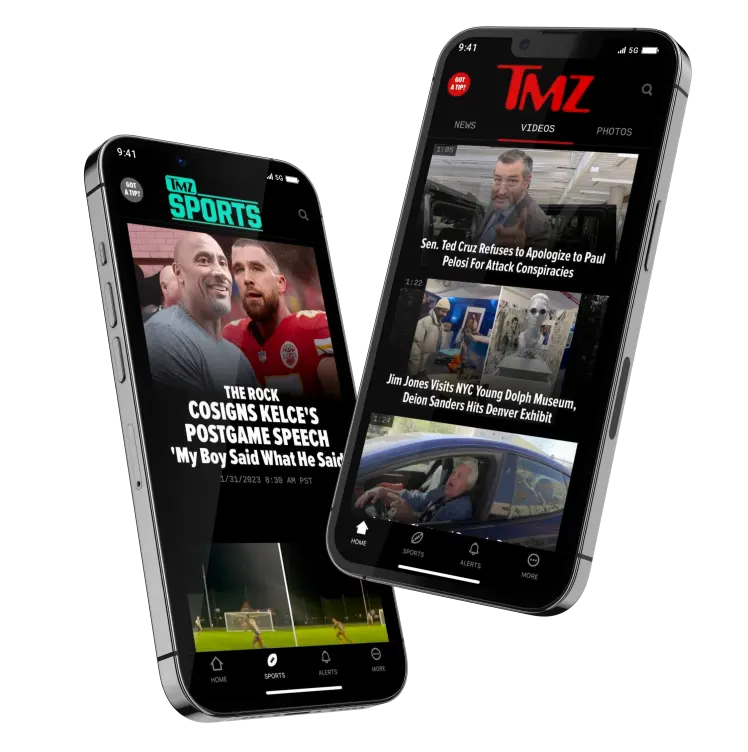 Develop universal app that would work on both mobile (Android and iOS) and tablet devices.

Time constraints: Deliver solution from the scratch in 8 month.

Display various media formats (news, youtube videos, twitter & facebook posts, vimeo videos, etc.)

Integrate 15+ different advertising providers.

Build a robust infrastructure that can handle large amounts of data transfer, as well as high concurrent user traffic.
Solution
TMZ is the first multi-platform, three-screen success for any media company and stands out as the most-cited entertainment news source in the world. The TMZ app allows iOS and Android users to access the latest news constantly. All news from the tabloid news website TMZ is collected in the app. TMZ goes beyond the tabloids, offering documentary-based celebrity news. The solution offers users to view the latest news, watch online broadcasts, leave comments, quote news in their social networks, share a link to materials, view advertisements, and much more.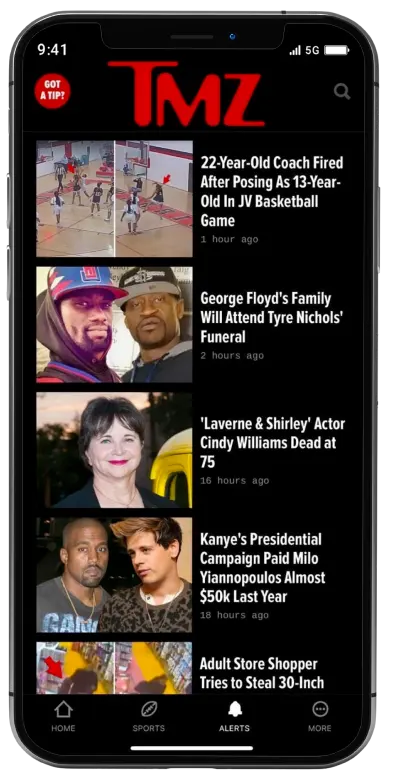 our input
UI/UX Design
Solution architecture
Ios development
Android development
Back-end Development
Quality Assurance
Cloud & Devops
Business analysis
Project management
product roadmap
RESULTS
We are glad that our efforts were instrumental in creating a stable and successful app that is a leader among news applications.
5m+
app downloads
From Google Play and App Store
300k
user reviews
On working productively with the app
200k+
DAU
Average active daily users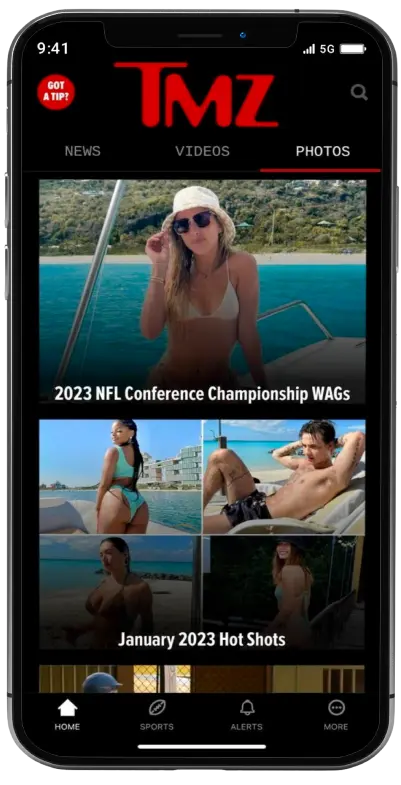 user friendly interface
multi region & language support
notifications
video streaming
search
saving in personal user lists
Customer Support
Analytics
15+ add providers integration
apple watch application
universal app (tablet +mobile)
Cutting edge user friendly interface
resolutional response time for universal application, that works on iOS & Android platforms, on mobile devices and tablets
the average performance per year
2,5
years total partnership
develop apps and delivery new features, maintenance & support
Universal app
application that works on tablet and mobile
app development from scratch with on time launch
Unprecedented Scaling
the app architecture ensured scaling, so more concurrent users could engage with the platform without worrying about downtime
Technologies
we used
Objective-C
Kotlin
Swift
Java
Creation Process
Product vision
After analyzing the market we helped to shape product vision to fit the niche in order to create a cross-platform app that will satisfy the customers' needs. We also bore in mind time constraints in the development plan creation.
1
Consulting
Based on our technical and business expertise we made a list of all required technologies & vendors for product development. We performed deep research on the differences of advertising providers and conducted all negotiations about terms of partnerships.
2
architecture design
After considering all pros and cons from a business, technical & compliance perspective we proposed solution architecture. It is scalable and robust, as a lot of data transfers through the app frequently.
3
Development
Our team of engineers worked on developing products integrated with over 15 advertising providers. We ensured the app can display various media formats, created an infrastructure that handles data transfer and concurrent user traffic, and did it all in 8 months.
4
Maintenance & Support
After the release, our team offered support and management to the customers.
5
other projects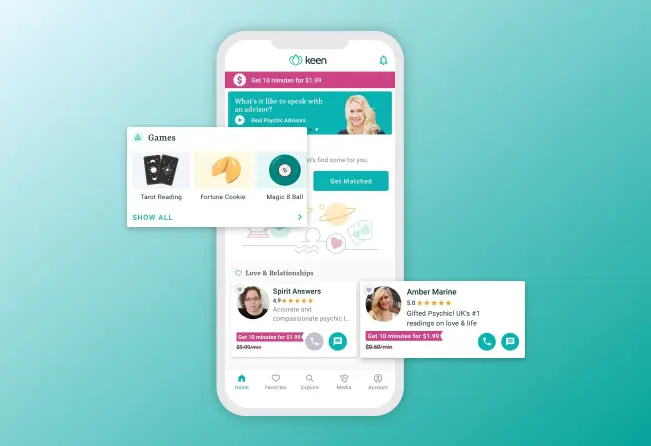 User-friendly and Responsive Life-Style Mobile App
Keen is a user-friendly and inclusive application aimed to help people make better everyday decisions. The app connects users with advisors for an established price via phone calls or other communication channels. Keen also allows viewing personalized horoscopes and other hobby-connected content for free.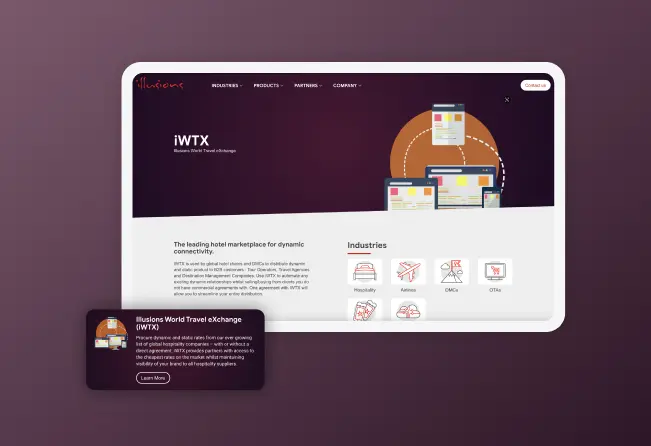 Illusions World Travel eXchange (iWTX) is leading hospitality marketplace
iWTX is hospitality marketplace used by global hotel chains and DMCs. It helps to connect and distribute product to B2B customers - Tour Operators, Travel Agencies and Destination Management Companies.