Fintech core
White label modular fintech solution for creation & fast launch of digital banking and payment products as an apps or on the web
Book Demo


core features
onboarding
KYC & KYB
AML & Fraud
Card orchestration
Banking accounts orchestration
Balances orchestration
Payment orchestration
transaction orchestration
FX & cross border orchestration
Deposits orchestration
Credits orchestration
Notifications orchestration
Backoffice orchestration
iOS application
android application
multi currency support
Multi Region & language support
Benefits of DashDevs core
banking solution
accelerated time to launch
Fintech core allows you to launch your product in weeks instead of months. You can use it in any region and language.
Ready for PCI & DSS compliance
Our solution is complaint with all standard regulators. So you can easily certify your final solution if needed.
saving on development
You don't have to develop core banking and standard fintech modules from scratch.
cutting edge technologies
Fintech core build on the most modern technologies. Your solution would be able to grow and expand.
you will get with
fintech core
Banking core
Payment functionality in a single location: an engine, an API, convenient front-ends, and a back-end.
Ecosystem
Cloud or on premises, allows your product be secure & grow.
end-to-end
Customised and configured for your specific business needs
open API's
Seamless integration of existing and future technology.
Scalability
Scalable infrastructure for successful grow.
Native applications
With Fintech core you will get white label applications for Web, iOS and Android, Middleware and Back-office.
Solid foundation for
fintech products
neobank
To remain competitive, a neobank needs to have fine tailored online banking software. It includes a back-office system, accounts, funds exchange, payments, acquiring, open banking and card issuing. With the help of our banking platform software you'll build the most convenient neobank for your customers.
digital wallet
Our cloud banking software allows additional benefits such as bitcoin, insurance cards, plane and concert tickets, coupons, gift cards, IDs and driver's licenses to encourage customers to use their services in addition to debit and credit cards. Book a core banking software demo to see how it may look for your digital wallet.
money transfer
With our cloud based core banking solutions, you'll integrate existing systems and create your own. Provide international transfers so your clients can send money to any country using only one app interface. With our cloud core banking solution, you'll enable QR codes, magic links, and NFC-based P2P transactions.
marketplace payment
We tailor our fintech software solutions to the specific needs of each of our clients. In addition to providing fully customizable payment structure, alternative delivery options, and user flows. Our solution gives access to a wide range of application programming interfaces (APIs).
mobile wallet
Users can store their cash in a secure mobile wallet with our custom banking software solution. It is suitable for storing a wide range of digital assets including cryptocurrencies, credit and debit cards, gift cards, airline tickets and loyalty cards. Book a fintech core banking system demo to see how it works.
payment acceptance
With our fintech white label solution your customers could make secure and convenient payments using QR codes, e-wallets and electronic bank transfers. We enable your customers to make instant online payments through our digital asset trading platform solution.
general ledger
We create modern fintech system design so your product isn't held back by outdated technology. To ensure that the infrastructure is as modern as your product, our fintech architecture offers a general ledger platform. As a result, you have better visibility and control over the account and transaction information.
Other fintech products
Increase the range of your products with our fintech white label software. Your product roadmap can include more opportunities due to the adaptability of Fintech Core to unique structures, i.e. crypto exchange software solutions and other fintech products.
Fintech Core banking software
solutions for
Innovative & unique software solutions, that customary tailored for your business needs
Multiple challenges
One core banking software
The banking sector is experiencing an increasing level of competition. Therefore, new generation banks using core banking software are gaining market share by occupying lucrative niches in the value chain, forcing incumbent banks to re-evaluate their outdated methods. Our core banking platform will help you prepare your product for true open banking by facilitating a future-proof microservices architecture and reducing development time.
pci & dss complient

Our solution is ready for PCI & DSS compliance

Turn key solution

Source code based modular fintech solution

Multi platform

iOS and Android applications, Web application

fast to launch

1,5 months till launch ready to use fintech solution

Multi cultural interface

Culturally adaptive user interface, multi-regional & language support

adaptive & scalable solution

Customisation for specific business needs & custom development
Request Fintech Core Demo
pci & dss complient

Our solution is ready for PCI & DSS compliance

Turn key solution

Source code based modular fintech solution

Multi platform

iOS and Android applications, Web application

fast to launch

1,5 months till launch ready to use fintech solution

Multi cultural interface

Culturally adaptive user interface, multi-regional & language support

adaptive & scalable solution

Customisation for specific business needs & custom development
case studies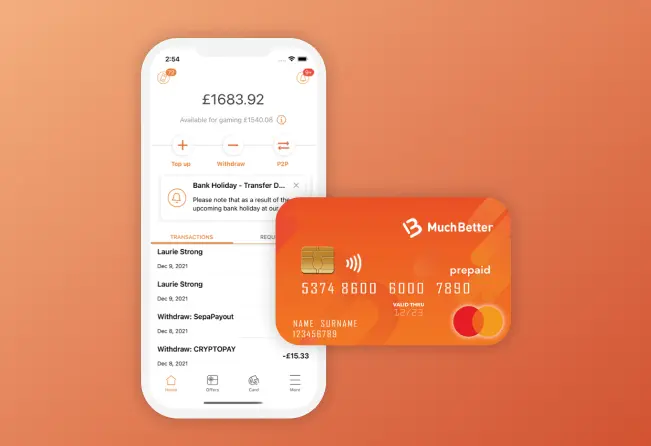 MuchBetter is a revolutionary award-winning Industry-leading e-wallet & payment app
MuchBetter is the preferred payment app of global gaming sites, providing an alternative to wallets like Neteller, Skrill, Entropay and Ecopayz. It is also welcomed at high street retailers and is a rewarding way to send and receive money from your friends and family for free.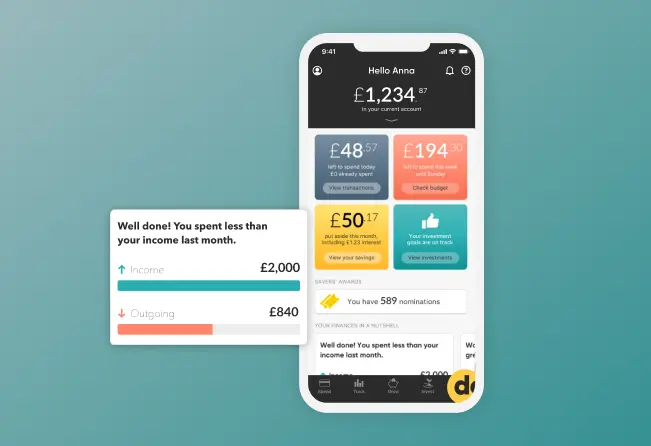 Pi-1 is Award-Winning white label cloud platform
Pi1 is a cloud-based BaaS platform that provides multiple solutions for banks and fintechs back office and progressive built-in analytics. It integrates best-in-class fintech solutions into a single API for end-to-end digital banking services and offers white label out of the box solutions.
other services we provide
Faq
What is Fintech core?
Fintech Core is the white label modular banking software solution for creation & fast launch of digital banking and payment products as apps or on the web. It includes the following features: onboarding, KYC & KYB, and AML & anti-fraud management; card, banking accounts, balances, payment, transaction, FX & cross border transactions, deposits, credits, notifications, and back-office orchestration; iOS, Android apps development.
What is core banking software?
A core banking platform software is the internal infrastructure responsible for recording and disseminating information about daily banking activities, account balances and other financial data. Deposit, loan and credit processing capabilities, as well as connectivity to general ledger and reporting tools, are its standard features.
How core banking software works?
The modular, distributed design of the core banking solutions allows it to be adapted to the requirements of each specific bank. The core of a banking system can be imagined as a digital ledger that keeps track of financial transactions, customer account balances, and user credentials. If your product is not a single service and you need to add a lot of other providers to the ecosystem, one of the functional modules of a banking system software will be in charge of making connections between service providers.
Which is the best core banking software?
Selecting a core banking systems software solution is an important first step for financial institutions looking to make the transition. We've found eight important factors that affect the choice of core banking systems and can help your bank make better use of its resources: program management considerations, partner and customer referral management, functionality, cost, viability, and operational efficiency.
How to build a digital bank using fintech core?
Because of its autonomous nature, which reduces the manpower typically necessitated for execution, online banking software may significantly lower operational expenses. These systems have several advantages, including the streamlining of banking operations, keeping up with a rapidly changing market, increasing consumer satisfaction, and expanding digital reach to remote places. Primarily, digital core banking solutions are intended to empower both present and prospective clients by increasing account transaction flexibility.
How to build wealth management platform based on fintech core?
Numerous wealth managers now rely on their core banking vendor as their principal technology partner for the greatest middle- and front-office wealth-tech modules, as well as back-office features. New platforms, implementation solutions, and capabilities are making it easier for financial institutions to modernize their systems than a few years ago.
How to build stock trading app based on finance API?
A stock API may be quite useful for developing financial products such as a trading prediction program. You may use these APIs to get the most recent market price and track long term trends for assets such as stocks, cryptocurrencies, fixed-income products, and much more. Stock APIs assist you in obtaining time-sensitive data so that you may include relevant insights in the development of your financial solutions.
How to build e-wallet using fintech core API?
Third-party connectivity enables the development of an e-wallet app with a smaller time and financial commitment. As a result, developers frequently employ numerous frameworks and APIs (application programming interfaces). The ready-made instruments and third-party scripts ease project work and enable you to create a high-quality app in a short period of time.