Our clients have successfully raised over 100 million dollars in investments, a testament to the strength and viability of the products we've helped develop.
With 12 years of startup software development experience and a dedicated team of 200+ experts, we specialize in nurturing startups from their initial launch to robust growth.
Our team has navigated the complexities of the startup ecosystem for 12+ years, ensuring that we have the skills and experience to guide your venture to success.
This swift turnaround time doesn't compromise quality, as our team utilizes agile methodologies and cutting-edge technologies to deliver a robust MVP.
Look up our cases
we adapt to your startup needs
We understand that the journey of a startup is filled with rapid changes and unforeseen challenges, and our flexible outsourcing, outstaffing, and consulting services are designed to navigate these complexities seamlessly.
minimize startup launch risks
with our extensive experience
Time to market
MVP helps to launch faster
"Every second we delay is an invitation for competitors to take the lead"
"Every second we delay is an invitation for competitors to take the lead"
MVP helps to launch faster
Your competitors have no chance to launch first. Our agility in adapting to your deadlines, coupled with our seasoned expertise, significantly hastens the MVP launch process. We're not just fast, we're efficient and effective, ensuring your solution is market-ready in a timeframe that suits you.
Feasibility of the project - PoC
Proof of Concept validates your idea
"Does our product have a place in the crowded market?"
"Does our product have a place in the crowded market?"
Proof of Concept validates your idea
We'll help you find it out. Before diving in headfirst, it's crucial to evaluate the viability of your project. We aid in crafting a compelling proof of concept that not only validates your idea but also lays a solid foundation for your fintech startup.
Proof of Concept refines your value proposition
With DashDevs on board, you can be confident that you've done more than enough to validate your product's feasibility. The PoC we create serves as a practical demonstration to assess your product's market fit, functionality, and potential demand. This initial validation not only helps in confirming the practicality of your product but also in refining your value proposition.
Raise investment round
Well-executed MVP and PoC will persuade your investors
"Will we get the investments we need?"
"Will we get the investments we need?"
Well-executed MVP and PoC will persuade your investors
With DashDevs by your side, raising investments becomes easier. With a well-executed PoC and MVP, you're not just bringing ideas to the table, but presenting a palpable vision and a working model of your product to potential investors. This pragmatic approach significantly enhances your proposition, showcasing a clear pathway of how your product addresses market needs.
Get ahead of your competition
Product discovery reveals what competitors are missing
"Can we compete with market veterans?"
"Can we compete with market veterans?"
Product discovery reveals what competitors are missing
To outpace the startup software companies competition, you need to understand both user needs and market gaps. Through meticulous product discovery, we help unveil what users crave and what competitors are missing. This insight propels your product beyond the competition, securing a vantage point in the market.
Risks with unpredictable results
MVP and informed iterations lower risks
"The risks are so high, what if we fail?"
"The risks are so high, what if we fail?"
MVP and informed iterations lower risks
The unknown can be a daunting adversary, but not with DashDevs by your side. We commence with an MVP to gauge market reception, allowing for informed iterations and refinements. This approach significantly lowers risks.
Lack of expertise
Our 100+ startups launch experience cover your back
"What if we make costly mistakes because of lack of expertise?"
"What if we make costly mistakes because of lack of expertise?"
Our 100+ startups launch experience cover your back
With our vast experience, you can be sure you will not make expensive mistakes from the very beginning. Having launched over 100 startup products, we bring a wealth of knowledge and proven methodologies to your project.
Lack of resources
Our 200+ software experts are here to help
"Experienced in-house specialists are so expensive"
"Experienced in-house specialists are so expensive"
Our 200+ software experts are here to help
Resource constraints shouldn't limit your startup's potential. Leverage our IT services for startups to propel your project forward. Whether it's outsourcing, outstaffing, or consulting, we offer flexible engagement models to align with your unique needs.
Our App Development Expertise Across Industries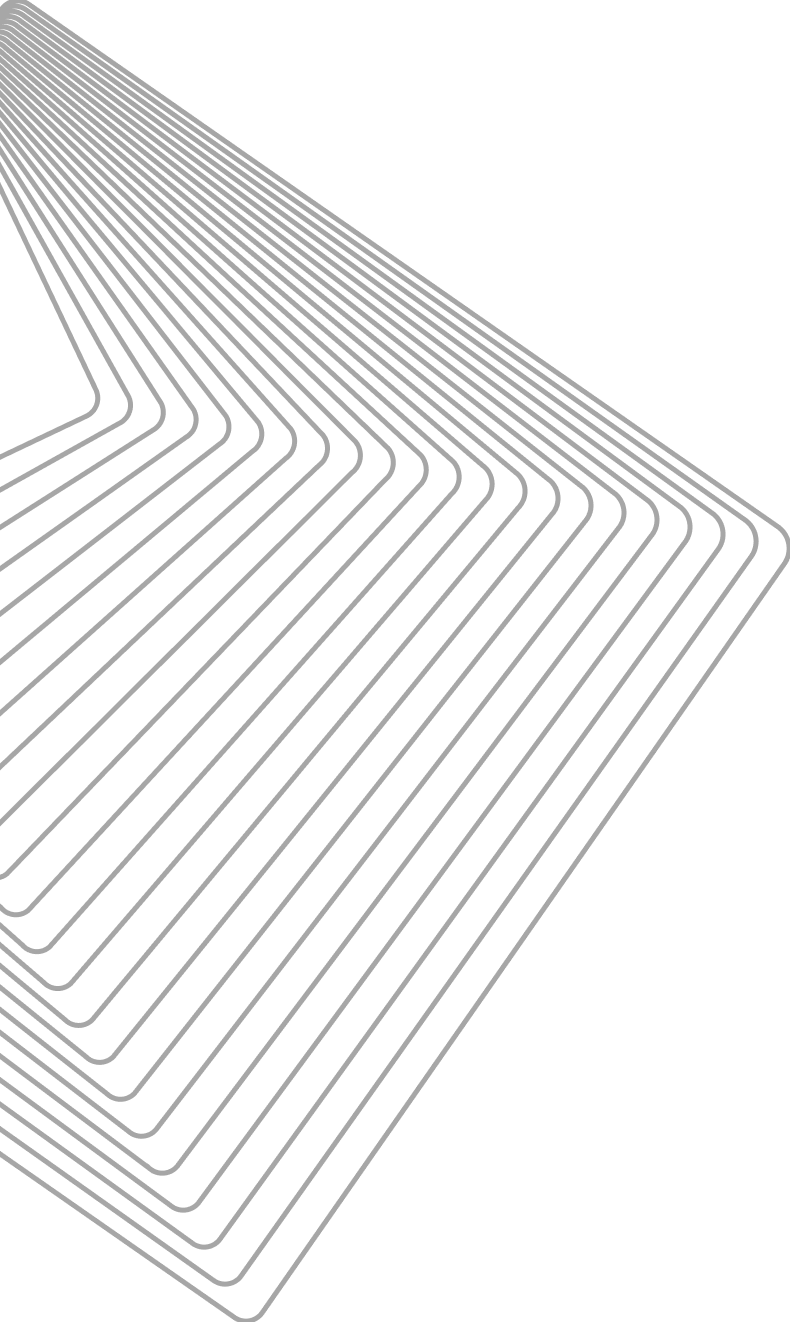 Clients trust us
Our commitment to excellence is reflected in our stellar ratings on Clutch and GoodFirms. Clients appreciate our ability to consistently deliver innovative and reliable fintech solutions, praising our expertise, responsiveness, and dedication.
See client reviews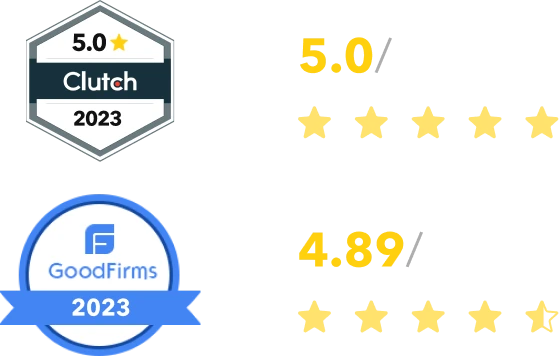 Recognized by Accelerators and Inc.
Our impact in the startup ecosystem has not gone unnoticed. We are honored to be recognized by prestigious startup accelerators and have earned a spot on the Inc. 5000 list of the fastest-growing private companies in the US.
See client reviews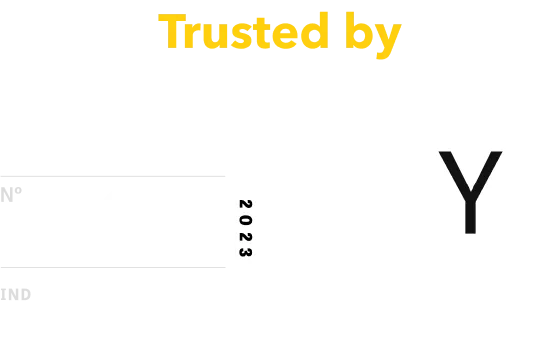 93% of projects delivered on time
Our efficient and agile development process ensures that we stay on track, meet deadlines, and deliver high-quality solutions that empower our clients to achieve their goals.
See client reviews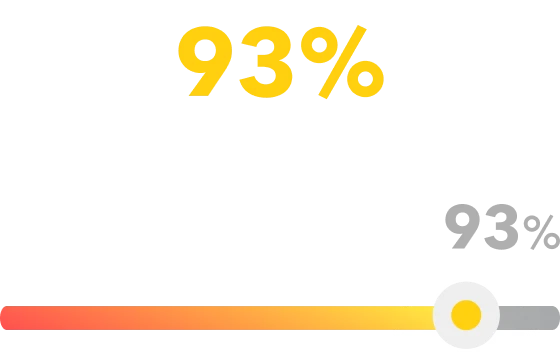 startup software
development services we provide
Startup product development
At DashDevs, we don't just develop products; we create success stories. Our commitment to agility, innovation, and top-tier quality positions us as an irreplaceable partner for startup founders, CEOs, and CTOs aiming to push their businesses to new heights.
MVP
With MVP development, we enable you to not only capture critical user insights but also to present a compelling case to investors. By prioritizing speed-to-market without compromising on quality, we give you the competitive edge to outpace your competitors and establish a robust market presence.
Product discovery
We analyze every angle of your product concept, identifying areas for improvement. The end goal is to create a comprehensive strategy that outlines the product's vision, scope, and roadmap, ensuring alignment between your business goals and the technical implementation.
proof of concept
We help you test the feasibility of your product ideas, validating technical assumptions and uncovering potential challenges early in the process. This approach saves valuable development time and ensures that you proceed confidently, knowing that your product concept is viable and promising.
Prototype
By investing in a prototype, you can iterate and improve upon your product concept, ensuring that the final version is polished, user-friendly, and ready to make a strong impact in the market.
market analysis and research
We delve into market trends, consumer behavior, and competitors, equipping you with a thorough understanding of your target audience and the unique challenges and opportunities in your market. This strategic approach ensures that your product is positioned to meet market demands and drive user adoption.
integration with third-party system
We specialize in seamlessly connecting your product with a wide array of crucial fintech services, including top-tier payment gateways, KYC/AML compliance solutions, card issuing platforms, and more. Whether it's establishing secure links with financial institutions, data providers, or other essential services, we ensuree a flawless integration process.
Mobile development
From intuitive user interfaces to robust backend systems, our team covers every aspect of mobile development, delivering a product that stands out in the crowded app marketplaces and meets the high expectations of today's mobile users.
Web development
Our web development services are tailored to create high-performance, scalable web applications that deliver a seamless user experience. From landing pages to complex web platforms, our team has the skills and experience to bring your web vision to life, ensuring your product makes a strong impact online.
Consulting
Our team of experienced professionals provides strategic advice, technical guidance, and industry insights, helping you overcome challenges and seize startup growth opportunities.
User experience design
We focus on understanding the user's needs and behaviors, crafting a design that is not just visually appealing but also user-friendly and accessible. Through rigorous testing and user feedback, we continuously refine and improve the user experience, ensuring that your product meets and exceeds user expectations.
Cloud&Devops services
We help you navigate the complexities of cloud computing, implementing best practices for continuous integration, continuous delivery, and automated testing. Our team ensures that your product is built on a robust, scalable infrastructure, ready to handle the demands of the modern digital world.
QA
Our experienced QA engineers employ the latest testing methodologies and tools, ensuring any issues are identified and addressed early in the development process. This commitment to quality ensures that your product is of the highest standard, providing a flawless user experience.
support and Maintenance
Our maintenance services cover everything from regular updates and security patches to performance optimization, ensuring that your product continues to meet user needs and industry standards long after its initial launch.
Software Architecture
Our team works closely with you to define the architectural vision, implement best practices, and create a solution that supports your business goals, delivers optimal performance, and scales as your startup grows.
Tech Audit
Whether you're looking to optimize your current solution or validate the technical feasibility of a new project, our tech audit services are here to provide the clarity and direction you need to thrive.
Benefits of DashDevs'
Outsourced IT Services
Mature, reliable, and secure processes
At DashDevs, we've refined our processes over the last 12 years to ensure they stand the test of time.
Seasoned experts with 20+ years of experience
Hire software developers outsourcing in Ukraine and reduce your business expenses with the help of managed services for IT! An outsourcing team works at a fixed rate providing the best professional IT support.
Multiple successful startup launches that raised 100m+ of funds
Our track record speaks volumes. Your startup could be next in line for such success, backed by our proven expertise.
Predictable costs
Our transparent pricing ensures that you always know where your money is going and how it's being used, providing peace of mind and clarity.
CHOOSING BEST ENGAGEMENT MODEL for your startup
Our startup product development company offers both outsourcing and outstaffing services tailored to meet your unique demands. While both models offer their own benefits, your choice should depend on the nature of the project.
Purpose
OutsourcingDelegate us full projects or processes, allowing you to focus on core business objectives. The emphasis is on the result, not the workforce.
OutstaffingExpand your existing team with specialized talents. Ideal for startup software companies needing specific skills or additional manpower without long-term commitments.
time
OutsourcingDefined by the scope of the project, with a set start and completion date . Once the project concludes, the engagement with software development companies for startups usually ends.
OutstaffingFlexible and often longer-term . You're integrating our experts into your core team either for particular projects or ongoing support.
Management
OutsourcingStartup product development company manages the entire process , ensuring project milestones are met and quality is upheld. As a client, you stay informed and pivotal in decision-making without getting entangled in daily operational nuances.
OutstaffingYou retain management. With outstaffed professionals integrated into your team, you drive the project's direction with the confidence of having specialized expertise at your disposal.
budget
OutsourcingCosts are predefined based on project scope or deliverables. Alterations to the scope or additional requirements might necessitate budget adjustments.
OutstaffingOperating on a time-based model , like hourly or monthly rates. As your startup grows or pivots, you can adjust resources, ensuring cost-effectiveness and agility.
How to start with your startup
Navigating the initial stages of launching a startup can be overwhelming, but DashDevs has you covered. We know exactly where to start, setting you on a clear path to market success.
Through ideation workshop we turn abstract ideas into concrete product concepts
We provide a creative space for your team to brainstorm and innovate. Our ideation workshops are facilitated by experts who guide the discussion, ensuring that the generated ideas are not only creative but also practical and aligned with your startup's objectives.
During the product discovery phase we ensure every feature aligns with users' needs
We delve into market research, user analysis, and competitors, ensuring every feature and functionality of your product is well-thought-out and market-ready. This process helps in defining clear product goals, understanding user expectations, and setting a strategic direction for development.
With a PoC we secure a new round of investments for your startup
With a PoC, our startup product development company validates your product's technical feasibility and market potential, providing you with the confidence to move forward. This crucial step helps to mitigate risks, ensuring that your startup's idea is practical and achievable in the real-world market.
By creating a prototype we allow for user feedback and iterative design improvements
We create a visual and interactive version of your product, enabling you to gather user feedback. Our prototyping process is designed to identify potential issues early on, saving you time and resources while ensuring a user-friendly experience.
Building a user-centric MVP ensures a quick and impactful market entry
We prioritize the core functionalities that will make your product stand out in the market. Our MVP development focuses on delivering a product that not only meets user needs but also provides valuable data for future improvements, setting a solid foundation for your startup's growth.
steps in OUR startup DEVELOPMENT PROCESS
Discovery phase
In this stage, we evaluate the project's general ideas, scope, terms, and competitiveness to lay the groundwork for success.
idea validation
Before diving into the development, we critically assess the feasibility and potential of your startup idea. Through market research, competitor analysis, and user persona creation, we ensure that your concept stands a solid chance in your industry.
Gather requirements
We work closely with you to define and document the specific functionalities, features, and user interactions required for your fintech product. This comprehensive understanding of your needs sets the stage for a successful development process.
Wireframing
Our design team starts creating wireframes — the blueprints of your app. This visual representation of the user interface includes the placement of elements and navigational flow, serving as a foundational step for the design and development stages.
Infrastructure Architecture
Next, we design the infrastructure architecture, ensuring that the backend systems, databases, and server configurations are robust and scalable. This preparation is crucial for supporting the anticipated user load and ensuring reliable performance.
Estimation
We provide you with a detailed estimation of the development timeline and costs. This transparent approach ensures that you have a comprehensive view of the resources required for your project.
Development phase
Main stage of startup software development: our team diligently crafts your product, meeting your unique requirements with the chosen technology stack for optimal results.
MVP Building
Adhering to agile methodologies, the development process will be iterative, allowing for continuous feedback, tweaks, and improvements. Our focus will not just be on functionality but also on creating a seamless, intuitive user experience.
PoC Development
PoC is developed to validate specific aspects of the product, reducing risks and ensuring technical feasibility. This smaller-scale development helps in confirming that the chosen approach and technologies will effectively meet your requirements.
Delivery phase
At the final stage of software development for startups we test the product, deploy it to the production environment, and offer ongoing support for the product.
Testing process
Quality assurance is paramount, and our thorough testing process ensures that every aspect of your product functions as intended. From unit tests to user acceptance testing, we identify and fix any issues, guaranteeing a polished product.
Continuous maintenance
Post-launch, we remain committed to your product's success. Our continuous maintenance services ensure that your application is always up-to-date, secure, and performing optimally, adapting to user feedback and evolving market demands.
IT Outsourcing for startups — FAQ
What is software outsourcing for startups, and why is it beneficial?
Outsourced software development for startups involves delegating the software development tasks of a startup to an external agency or team. It's beneficial because startups can leverage the expertise of seasoned professionals, access top-notch resources, and ensure rapid startup product development, all while optimizing costs.
How can outsourcing software development services for startups accelerate startups' growth?
Outsourcing offers software startup companies the advantage of faster time-to-market, access to global expertise, and the flexibility to scale resources based on demand. This allows startups to focus on core business strategies while the outsourced team handles technical aspects, thus accelerating growth.
What are the advantages of choosing software outsourcing for my startup product development?
Opting for outsourcing can provide a multitude of benefits for software startup companies. Firstly, it grants you immediate access to a global talent pool. This means you're not confined by geographical limitations or local talent shortages, and can always secure the best minds for your project.
Secondly, cost-efficiency is a standout advantage. With outsourcing software development services for startups, you can drastically reduce operational expenses such as salaries, benefits, and infrastructure costs. This lets you allocate funds towards growth-centric activities or other vital facets of your startup.
Moreover, the flexibility that comes with outsourcing software development companies for startups is unmatched. You can quickly scale up or down based on project requirements, ensuring you're never overstaffed or understaffed.
How does software outsourcing for startups differ from traditional software outsourcing?
Outsourcing software development company for startups is tailored to address the unique challenges and rapid growth trajectories of startups. It often involves a more agile and flexible approach for software startup companies, with a focus on MVP development, quick iterations, and scalability.
It's crucial for startups to partner with software agencies that have a robust track record in software development services for startups. An agency's experience, like that of DashDevs, ensures that the nuances and unique challenges faced by startups are comprehensively addressed, leading to more successful product launches and growth trajectories.
How does DashDevs ensure quality in software outsourcing for startups?
At DashDevs, we prioritize maintaining the highest standards of quality for our startup clients. To achieve this, we've instituted rigorous quality assurance protocols and consistently employ the latest best practices of custom software development for startups.
Our team collaborates intimately with startups to ensure a deep understanding of their vision. This collaboration ensures that the final product not only adheres to industry benchmarks but also encapsulates the startup's unique vision, driving them towards success in their niche.
What industries can benefit most from software outsourcing for startups?
Almost every industry, from fintech, e-commerce, and health to education and logistics, can benefit from outsourcing software development company for startups, given the universal need for efficient digital solutions in today's business world.
What steps does DashDevs follow in its startup software outsourcing process?
DashDevs adopts a holistic and strategic approach to custom software development for startups. The journey typically begins with comprehensive strategic software planning, laying the foundational blueprint for the project. This is succeeded by meticulous UI/UX design processes, ensuring an intuitive and engaging user experience. MVP development ensues, paving the way for real-world testing and refinements.
The final step of startup development services is the much-anticipated product launch, complemented by DashDevs' unwavering support, guiding startups through initial teething problems and ensuring smooth operations.
Is software outsourcing for startups cost-effective compared to in-house development?
Undoubtedly, outsourcing custom software development for startups presents a compelling value proposition. By opting for outsourcing, startups can sidestep the substantial overheads that come with hiring full-time developers, establishing a dedicated infrastructure, and the continuous investment in training and skill development.
The predictable cost structure of outsourcing in software development companies for startups, coupled with the assurance of getting services from industry veterans, means startups can access top-tier development services without the hefty price tag associated with in-house teams.
What is the difference between Outsource and Outstaff software development for startups?
Outsourcing refers to the practice of delegating a specific business function or task to an external agency or third-party provider. In this model, the entire responsibility for the said function or task, from execution to delivery, lies with the outsourcing startup development team.
Outstaffing, on the other hand, is akin to remote hiring or leasing personnel. When a company opts for outstaffing software development company for startups, they are essentially hiring external employees to work on specific tasks or projects, but the management and control over these staff members remain with the hiring company. It's like having remote team members who are technically employed by another entity. In this setup, the company defines the tasks, oversees the work, and provides guidance, while the outstaffing agency merely provides the talent.